Worcester Performance Training
Take Your Workouts To The Next Level With Z-Health Performance Training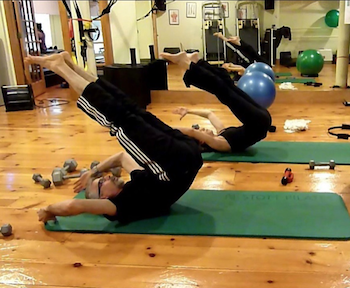 Z-Health is a cutting-edge movement based system designed for retraining your nervous system.
Z-Health offers you an ultra-fast approach to:
Get out of pain
Optimize health
Maximize Performance
Z-Health focuses on the nervous system: the ultra high-speed network that controls muscles, heart, AND lungs.
Try This Revolutionary Performance Training For Yourself
Clients of all ages are training their body's fastest-reacting system through the unusual - yet surprisingly simple - movements of Z-Health. And they are getting results...often in just minutes. It may sound like magic, but it's not. It is just good science applied to body Movement. Get started today.
Z-Health's nervous system-based program explains how to:
Eliminate your pain (often instantaneously) even if you've been told you'll have to "live with it" for the rest of your life.
Perform at your best as an athlete.
Learn the key pieces of the training puzzle that have been holding you back.
Enhance your health, energy, and vitality.
Discover how to move and live with maximum energy on a daily basis.
Prevent injuries.
Life is a full-contact sport. An injury-resistant body is essential for living life to its fullest.
Get Started Today With The Best Performance Training In Worcester!
Don't miss out on the revolutionary Z-Health Performance Training system. We are ready to help you take the next steps in your fitness journey at BodyMind Balance.
All you have to do is fill out the short form on your screen. We'll be happy to answer all your questions right away and get you all set up.
Content © Z-Health® Performance Solutions, used with permission